Thomas Ohr is the CEO of Menlo Media and the Founding Editor of EU-Startups.com – which he launched in October of 2010. He is excited about Europe's future and passionate about innovation and new business ideas. Before running EU-Startups (Menlo Media) as a business, Thomas worked in the German media industry. Till January of 2016 he served as Senior Brand Manager at one of Germany's biggest magazine publishers.
Francesca Romana Piccioli is the Startup Analyst of EU-Startups, focusing on data-driven startup research and evaluations. As part of our Startup Sourcing activities, Francesca is working with corporate clients and investors to help them find the most promising startups. With a background in food technology and food innovation Francesca is a curious startup enthusiast, passionate about traveling and getting to know new ideas and products.

Ana Metz is the Startup Sourcing Director of EU-Startups and since 2020 also the Founding Editor of FutureTravel – the weekly newsletter about travel industry trends, innovation and travel startups. Passionate about how design and technology can influence people and impact businesses, Ana is scouting startups and innovative businesses from all over the world, for media, corporates and investors.
Stefano De Marzo is the Head of News at EU-Startups. He has been extensively covering startups, venture capital and innovation ecosystems, including contributions to numerous publications such as Sifted, Entrepreneur and Forbes. Through his work as an editor and writer, he continues to shape the narrative surrounding the best stories of the tech world. 
Anastasiia Ponomareva is the Events & Partnerships Director of Menlo Media, and mostly focused on the organisation our annual EU-Startups Summit and our FutureTravel Summit. Passionate about entrepreneurship, with a background in IT recruitment and years of experience organising and leading different startup events, Anastasiia believes in the power of connecting professionals within the startup ecosystem.
Antonio López Escárzaga is the new Head of Content at EU-Startups, with a background in Digital Marketing, Antonio drives his passion for effective communication and entrepreneurship. He firmly believes in communication's transformative power and strives to harness it to foster growth and innovation.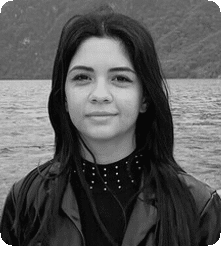 Nada Mostafa is EU-Startups' Partnerships Manager. With a background in Political Science and Business Management, she has a real interest in the influence of businesses in our society in terms of political and economic aspects and how it can be improved through entrepreneurship. Passionate about the International Development field, Nada has experience in research and in the organizing different kinds of social events. 

---
Our Extended Team: In addition, we're working with a Europe-wide team of freelancers regarding the content production for our flagship media brand EU-Startups.com. Also, at times of our events, we're relying on a larger team of volunteers who help us regarding several operational tasks of the days of the event.
We're currently not hiring for any full-time roles, but if we do in the near future, you will find our job posts on the EU-Startups Job Board.